Detailed Information
The Lower Itchen Fishery
"The river Itchen is one of the most famous chalkstreams of Hampshire, and has inspired the writings of such legends as F M Halford and C E M Skues."
The river meanders gracefully from its source near Cheriton through Winchester to its completion in Southampton water.
Lower Itchen Fishery was founded in 1954 and consists of c. 5,300 yds making it the longest continuous stretch of the River Itchen in private ownership. The fishery is set amidst picturesque water meadows and has an abundance of animal, bird and insect life which creates an atmosphere in which to unwind from the stresses of life.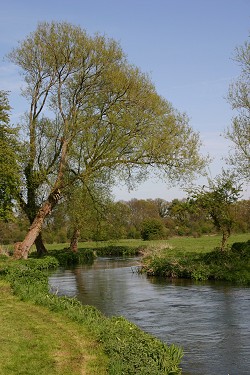 The fishery offers primarily brown trout and salmon fishing. Night time sea trout fishing is also available later in the season together with excellent grayling fishing. The fishing is offered on a full or half rod basis with a limited number of 'day tickets' available on a pre-booking basis only.
Corporate entertainment for parties of up to 18 (larger parties may be considered) is a speciality of the fishery and offered on selected days throughout the season with packages tailored to suit your requirements.
The ecology of the surrounding water meadows is extremely rich, and provides the right environment for the abundant fly hatches. This commences with the Grannom, followed by the Hawthorn and Mayfly. From June onwards we experience prolific hatches of Blue Winged Olives providing excellent late evening sport. During August and September Sedges and Daddy Long Legs prove to be the favourites which is typical of a Hampshire chalkstream.
The fishery is situated under five miles from Junction 5 off the M27 providing excellent access from surrounding areas with London only 77 miles away. For the local business person, Southampton is only a few miles away allowing fishing after a day at the office or to entertain business clients at the river. With Southampton Parkway train station only 2 miles away getting from London Waterloo takes just 1 hour. For those further afield, Southampton Airport is about a 5 minute car journey away.
Once at the fishery access to the beats is via a private track which follows the course of the river and enables rods to park beside their beat, making the fishery ideal for the more mature fisherman and suitable for the disabled.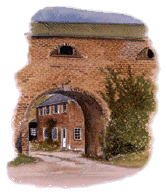 The entrance to the fishery is via Gaters Mill, which is, in itself steeped in history. There have been mills on the site since Doomsday. Within the mill complex is the Fisherman's Lodge with a kitchen area for the preparation of snacks and refreshments and a lounge area in which to sit and chat to fellow fishermen. Fishing huts and shelters are also provided at various points along the riverbank, together with BBQ facilities.
Our keeper, is there to help answer any questions about the river and to give advice and guidance on fishing, and act as ghillie when required.