Accommodation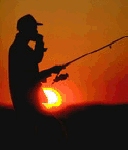 For those wishing to stay overnight, there is a selection of accommodation available in the area.
In association with our recommended partner, Destination Solutions we are able to secure a wide range of discounts on all accommodation listed below.
The following venues come strongly recommended with links to their websites below. In order to book accommodation and take advantage of our pre-booking discounts ranging from 10-20%, please contact us directly and we shall arrange everything for you.
Lainston House Hotel
Winchester
+44 (0)1962 776088
Situated in 63 acres of ground, perfect to complement your day. Approx. 20 mins away.
Hotel du Vin & Bistro
Winchester
+44 (0)1962 841414
Situated in the middle of the historic Catherdral City of Winchester (Southgate Street) within easy walking distance to the shops. Approx. 15 mins from the fishery.
Norton Park
Sutton Scotney,
Nr Winchester
+44 (0)1962 763000
Set in 54 acres of grounds with an old Manor House and lakeside setting. Approx. 25 mins from the fishery.
Botley Park Hotel & Country Club
+44 (0)1489 780888
Approx. 15 - 20 mins from fishery.
Hilton National
+44 (0)23 8070 2700
Fairly close to the fishery.
Approx 8 - 10 minutes
Botleigh Grange Hotel
+44 (0)1489 8788535
AA & RAC *** Only 5 - 10 minutes from the fishery.
New Place
+44 (0)870 6091154
Grade I listed Manor House, set in 32 acres of parkland.
Chilworth Manor

+44 (0)2380 767 333
Very distinctive hotel & conference centre. Approx. 10 mins from fishery.






For those who prefer Bed & Breakfast and local pubs we have listed a selection below which you will need to book direct. More hotel details may be found & booked online via the www.4tourism.com website.
| | | |
| --- | --- | --- |
| Mortimer Arms Hotel & Restaurant | +44 (0)2380 814379 | Pub/restaurant offering accommodation. Approx. 20 mins. from the fishery. |
| Primrose Cottage | +44 (0)2380 466348 | Bed & Breakfast. Approx. 5 mins. from the fishery. |
| Steeple Farm | +44 (0)1489 788738 | Bed & Breakfast. Modern farmhouse in a quiet rural setting with views of the countryside. The rooms are not en-suite. Approx. 10 mins from the fishery. |
| Dormy House Hotel | +44 (0)1962 841414 | Bed & Breakfast. Approx. 15 mins. from the fishery. There is a guest dining room & lounge. 12 en-suite bedrooms. |
| Montana Guest House | +44 (0)1962 763000 | Bed & Breakfast. ETB listed. Approx. 8-10 mins from the fishery. Set on a fairly busy main road. |
| Dodwell Cottage | +44 (0) 2380 406074 | Bed & Breakfast ETB 2 Crowns Highly Recommended (1993). 18th Century cottage with good accommodation. Approx. 15 - 20 mins from fishery. |
| The Jolly Farm Country Inn | +44 (0) 1489 572500 | Pub offering Bed & Breakfast. Approx. 15 - 20 mins from the fishery. |